In order to timely plan for commencement of construction, we are hoping and praying that full funding will be timely secured either through actual gifts received or gift commitments. This will enable us to finalize budgeting and contracting for all of the major project components.

We are hoping to assemble the necessary total funds as follows: TAUERNHOF FUNDS ON HAND € 1.000.000
GIFTS TO BE SECURED € 2.000.000
TOTAL JUBILEE PROJECT COST € 3.000.000
4 STORY: 10.000 SQUARE FT.
COMMERCIAL KITCHEN: 50% expansion and reequipping
DINING ROOMS: transformation and expansion from 100 to 130 places
DORM-STYLE BEDROOMS: Modernise to versatile 2 - 4 bed en suite, handicap accessible and guest friendly
BISTRO: Relocate to top floor and build out for additional use as a seminar room, featuring panoramic sun terrace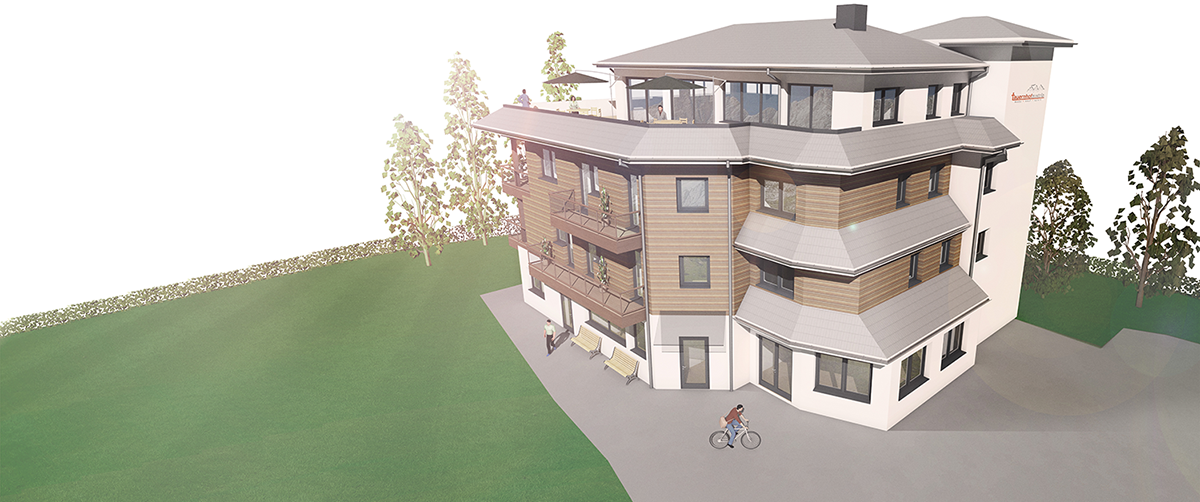 This verse, Hebrews 13:8, the theme of our 50th Jubilee Celebration in 2014, was true when Tauernhof was founded in 1964 and has been true every day since. As we look to the future, we cling to this truth and to HIM who will be ''the same''. We look to HIM who is the Truth for guidance and provision for the Jubilee Projekt - in joyful dependence and expectancy for HIS great faithfulness and abounding grace. HE is the originator and sustainer of all that Tauernhof is and does and seeks – SOLI DEO GLORIA!
As we now inform you and others, we invite you to prayerfully consider partnering in this Kingdom advancing adventure with us - here in the Austrian Alps - to reach more of the world for the next 50 years and beyond!

''Tauernhof is one of my favorite ministry locations in the world a unique, life giving community providentially located at the base of a world class ski slope in the Austrian Alps. For a half century, it has been passionately and faithfully committed to teaching the whole gospel for the whole person. Thousands of people from all over the world have been impacted-including my own son through the Bible school and I'm excited about the fruit that Tauernhof's expanding influence will produce in the days to come! I recommend it highly. Matt Heard, founder of Thrive Ministries and author of Life with a capital L: Embracing your God-given humanity.''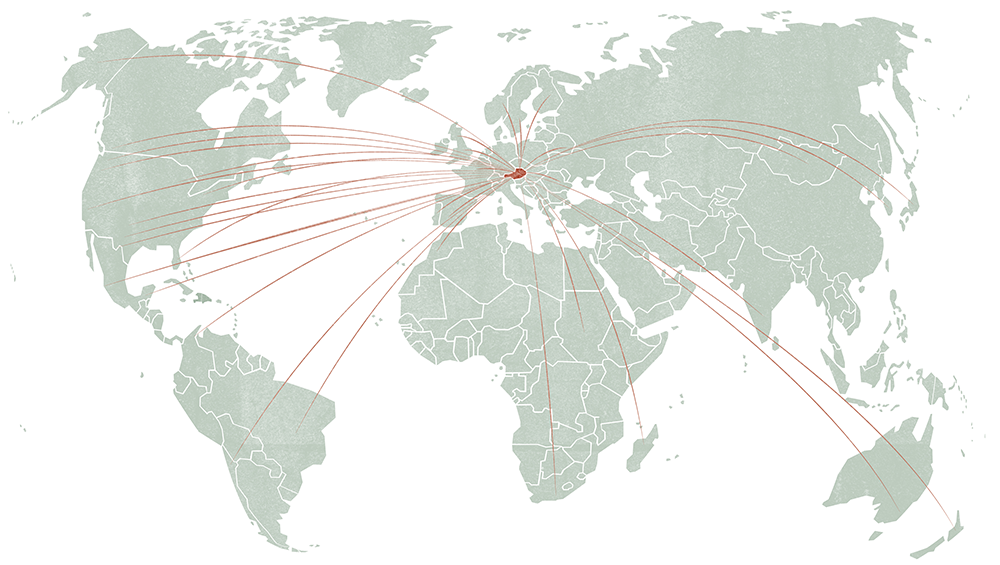 Our mission, hope and prayer is to send our students and guests away from Tauernhof challenged, inspired and equipped to personally experience and help others discover, experience and share Christ's indwelling life to the full (John 10:10) so that their own personal lives and those of the ones around them will be transformed by Christ.
---
''Tauernhof is a training outpost for the proclamation of the Gospel within Austria and the European continent that is helping believers deepen their relationship with Christ and widen their impact on the world! Many of Tauernhof's staff and students go home to serve in their churches and in para-church ministries around the globe. These are boldly advancing the good news of Jesus with their lives and their lips to a world that desperately needs it! '' - Greg Stier, founder & CEO of Dare 2 Share Ministries.